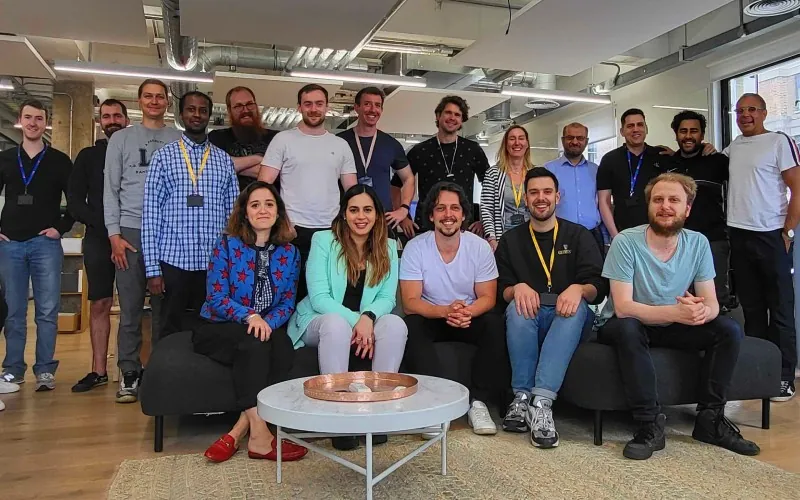 London-based neobank Kroo has just raised £26m in Series B funding – bringing the total of amount of money raised since they launched to £56m,
Kroo is a newly authorised mobile-only UK bank with a vision to change the relationship people have with money for good and champion the social causes its customers care about most.
More than 60% of their investors have invested previously.
Andrea De Gottardo, CEO of Kroo, said: "We are extremely pleased with the success of the most recent round of funding. The phenomenal support we have received from our existing investors and the enthusiasm of the new ones who joined the Kroo journey in Series B have been terrific.
"The money raised will go a long way in supporting the launch to market of our current account, the development of our lending proposition and the scaling up of the company. We are very excited to offer to the UK customers a new digital bank that will have a positive impact on their lives."
This investment will assist the neo bank with further growth and development including recruitment, expansion and social causes.
Kroo pride themselves on being socially conscious and have a number of initiatives in place with regard to creating change in communities, tackling environmental issues and simplifying banking.
The firm launched a customer tree-planting referral scheme in June 2021, has a board-level social conscience committee and has pledged to donate a percentage of its profits to social causes.
Kroo has now raised over £56m in equity funding since launch following five series of investment rounds.
To date, Kroo has grown organically to 23,000 prepaid cardholders, with over 120,000 monthly transactions on the platform.
Series C of funding will commence in 2023.
https://businesscloud.co.uk/news/digital-bank-kroo-bags-26m-series-b-investment/