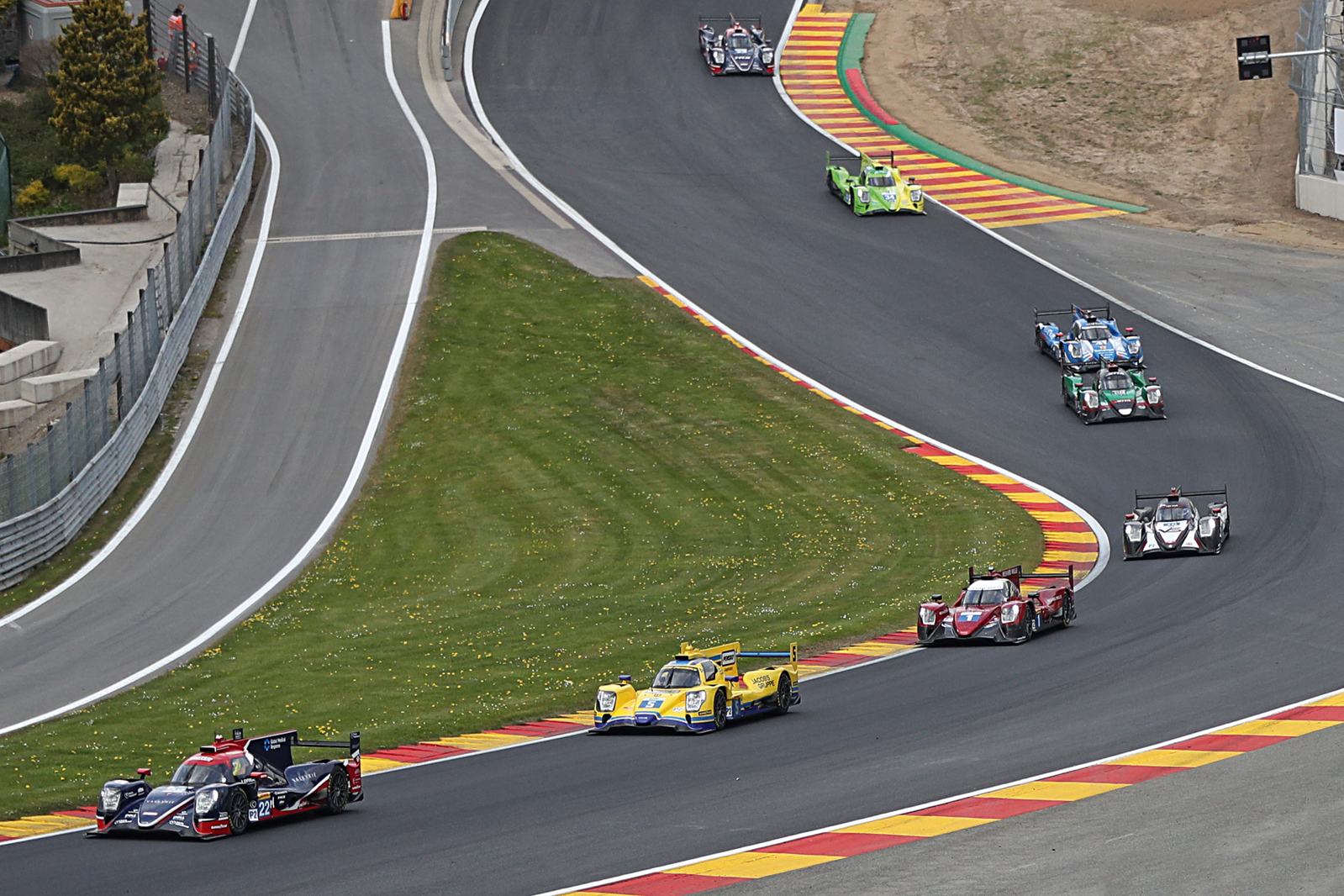 Lynn took over from di Resta from the Spa 6 Hours, during which a driver's door that wouldn't shut at a pit stop cost the #23 car a likely class podium. Hardly a perfect dress rehearsal for the 'big one', then, but confidence remains high.
So who are their biggest rivals at Le Mans? "Every year for the past five or six years, we've been saying it's the strongest LMP2 field ever, and that's certainly true this year," says Jarvis. "Jota looks good, then there's Prema, which is new to LMP2. AF Corse will be quick in qualifying, but can they carry that over to race pace? But if I had to single out one, I would say the WRT car driven by René Rast, Robin Frijns and Sean Gelael. They will be tough to beat but certainly not impossible. Then there's our sister, #22, which is very strong too.
"Your first focus is to win the race in LMP2, but there's also huge potential to end up on the outright podium. It relies on reliability issues from the top runners and then you're there." 
New youngest-ever record
What especially marks out the #23 entry is the presence of Pierson, who at just 16 will become the youngest driver to ever start at Le Mans. Such a callow youth as the team's silver-graded driver might sound like a disadvantage, if it wasn't for just how impressive Pierson has been so far.
"I'm not sure Olly and I were quite that eloquent at 16," says Lynn. "Nor as well behaved!" interjects Jarvis. "He's a great lad," says Lynn. "You wouldn't know he's 16 the way he conducts himself. Extremely professional, very receptive to feedback, eager to learn and listen, which counts for a lot at Le Mans. He's learning at a rapid rate."
The senior drivers gladly accept that they're playing a mentoring role to a teenager, but there's no suggestion that it will weaken their assault. Let's see. Good preparation, cool heads and a dose of luck are required to win Le Mans.
"I would be lying if I said I wasn't excited and dreaming of a good result," says Lynn, a GTE Pro class winner in 2020. "There's a lot to do first, but we're in a good moment."
https://www.autocar.co.uk/opinion/motorsport-le-mans-and-sportscars/racing-lines-why-united-team-watch-le-mans