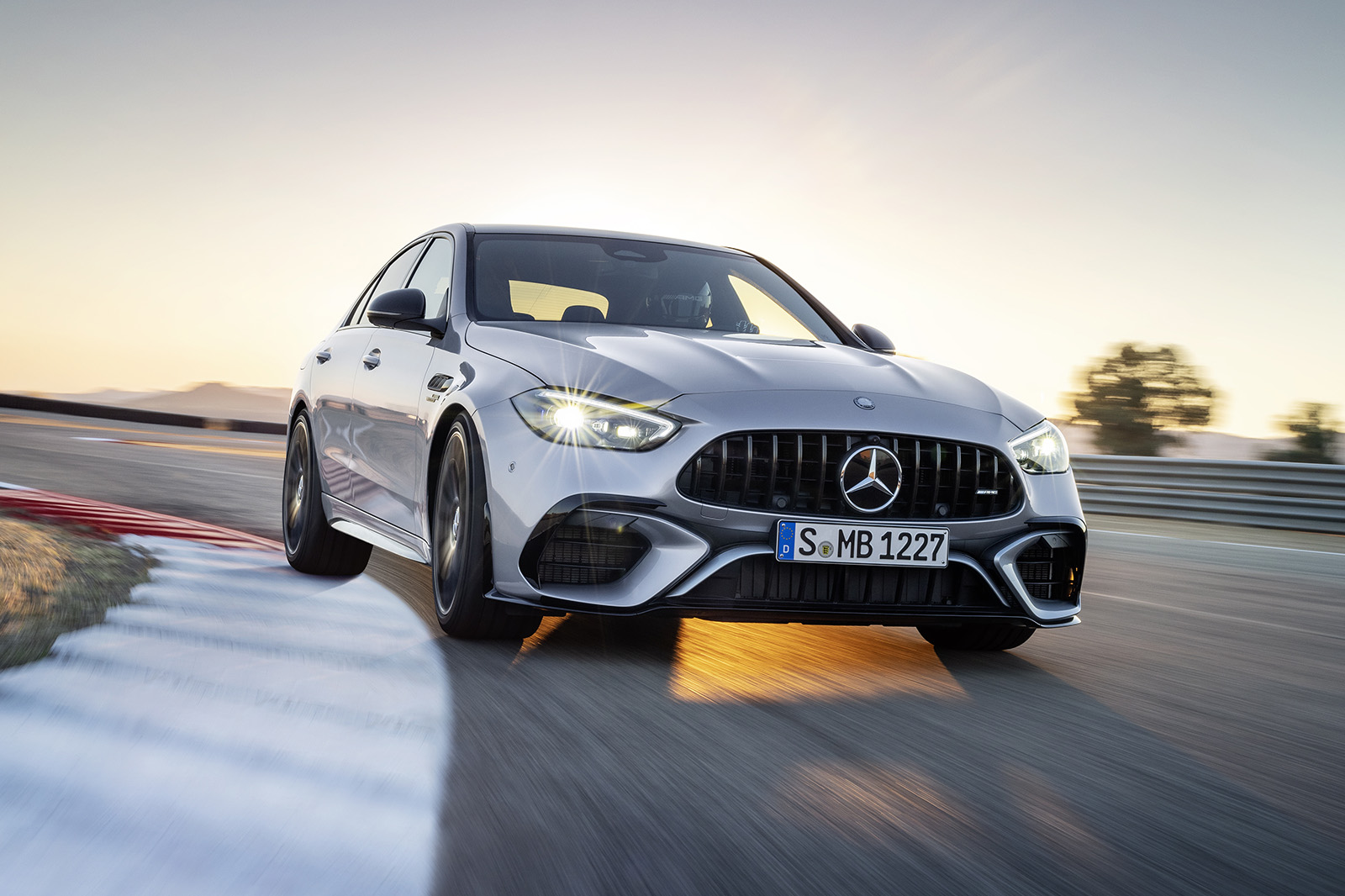 If it wasn't clear from the change in engine, the revolution in the Mercedes-AMG C63's chassis and the way the engineers talk about their aims with this project confirm that this will be a very different car from its predecessor.
That's not an accident: there's no sense in making a similar car with a less charismatic engine. It needs a new USP.
In the new C63, the tyre-smoking hot-rod element takes a back seat so that AMG can go after the Audi RS4 customer, who wants a car that's as easy to live with as a C220d and has secure, competent handling in all weather but can still take their breath away with its performance.
At the same time, the handling should be less 'blunt instrument' and the plug-in hybrid part ought to bring a semblance of social acceptability.
I've little doubt that the new C63 will rationally be a better car than the old one in a lot of the ways that matter and will suit the needs of many owners better.
However, I do question whether it will be a better super-saloon, one that you desire simply for what it is, one that excites on the road, and I really don't envy the people whose job it is to sell potential buyers on the idea of a four-cylinder super-saloon when the RS4 and BMW M3 still have a six, even when it makes sense on paper.
https://www.autocar.co.uk/opinion/new-cars/opinion-will-customers-take-four-pot-mercedes-amg-c63