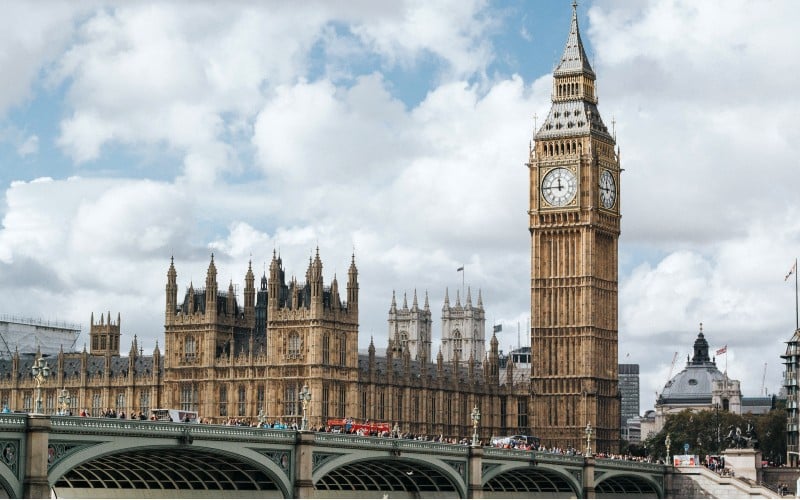 A new bill giving law enforcement agencies increased powers to seize, freeze and recover crypto assets has been introduced to Parliament.
The Economic Crime and Corporate Transparency bill targets those engaged in criminal activities such as money laundering, drugs and cybercrime, with crypto a key focus as an enabler.
The Home Office, Department for Business, Energy & Industrial Strategy, Serious Fraud Office, HM Treasury, Ministry of Justice and Companies House contributed to the 250-page document which saw its first reading in the House of Commons on Thursday.
Building on the Economic Crime (Transparency and Enforcement) Act, which helped regulators place sanctions against Russia and freeze assets in the country, the bill is set for a second reading on October 13th. 
"Domestic and international criminals have for years laundered the proceeds of their crime and corruption by abusing UK company structures, and are increasingly using cryptocurrencies," Graeme Biggar, director general of the National Crime Agency, said in the statement. 
"These reforms – long awaited and much welcomed – will help us crack down on both."
Automated crypto trading platform 3Commas raises $37m
3Commas, an automated crypto trading investment platform, has raised $37 million in a Series B funding round.
The startup offers advanced trading tools and automated strategies managed by trading bots that it says have proven to help users earn profits through all market conditions.
The round was led by Target Global, Alameda Research, Jump Capital and Dmitry Tokarev, founder and CEO of Copper. 
3Commas says the capital will be used to advance its machine learning and artificial intelligence trading bots to deliver higher profitability, expand its trading ecosystem and enhance developers' access to APIs to create apps used by 3Commas traders within the ecosystem.
Additionally, 3Commas has used this investment to hire a robust research and development team to create DeCommas, a recently launched subsidiary which provides users with easier access to trade automation in decentralised finance.
"3Commas was created with the goal to help people achieve financial freedom by expanding access to complex, crypto trading strategies through powerful trading bots," said Yuriy Sorokin, CEO and founder of 3Commas.
"Through this fundraise, our investors have shown overwhelming confidence that we are executing this vision. 
"We are excited to continue to build technology that democratises access to the transformational benefits of crypto by relentlessly advancing our technology and offering a suite of developer tools to make 3Commas the destination for investment app innovation."
Cryptocurrency shorts
Russia's apex bank and finance ministry have reached an agreement to allow the use of cryptocurrency for international payments. It is expected that Russians will be granted access to digital wallets.
Web3 bug bounty and security services platform Immunefi has raised $24m in Series A funding led by Framework Ventures with participation from Electric Capital, Polygon Ventures, Samsung Next and P2P Capital.
NFT and metaverse investor Animoca Brands has appointed Jared Shaw, head of finance at cryptocurrency exchange Gemini, as its new CFO.
Liverpool FC has extended its partnership with fantasy football game platform Sorare. Initially used to launch digital trading cards of players, they will collaborate on further multimedia fan content and 'unique experiences'.
Crypto prices
The overall market cap of the more than 21,000 coins is at $952 billion at the time of writing (7am UK), a 4.8% increase in the last 24 hours.
For round-ups of recent cryptocurrency news developments, click here.
For valuations of the top 100 coins by market cap in US dollars, plus 24-hour price change, see below.
https://businesscloud.co.uk/news/in-crypto-new-uk-law-grants-police-powers-for-seizing-crypto/