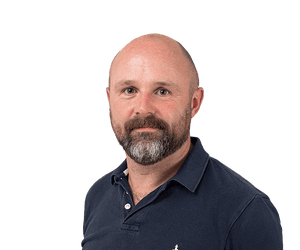 Key events
And, as my train approaches Leeds, a wicket for Will Williams at Old Trafford – the Surrey wobble continues. Old Lancashire boy Jordan Clark on his way back to the visitor's dressing room.
And Sibley atones… Liam Norwell has been hunting the edge in this morning spell with a full length and finally gets a second snick, the ball flying low to first slip off an angled defence from Felix Organ. Good hands this time as Sibley gets under it. Hampshire 23-1, 249 runs behind.
Swings and roundabouts in Division Two as Glamorgan take a wicket – Tom Alsop, but Middlesex lose one – Max Holden.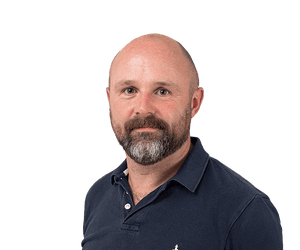 Ali Martin
Oh no no … here at Edgbaston we've just seen Dom Sibley shell Ian Holland at first slip off the bowling of Liam Norwell, third over. Sheepish hand gestures afterwards suggest some wobble but it was catchable height and the kind the home side desperately need to stick if they're going to pull off an escape. It comes after Felix Organ was dropped by Sam Hain at second yesterday evening too … Hampshire 11-0 but there should be a two in that second column.
Respect to Zak Crawley for this interview. By all accounts , he played like an absolute dream yesterday.
From the Pakistan team's media manager. England take on Pakistan today at Lahore in the fifth match of an is-anyone-even-counting-any-more seven-match series.
Interview with Richard Thompson
This is a thought-provoking interview with Richard Thomspon, the new ECB chair, who did so much good stuff with Surrey.
DIVISION ONE
Canterbury: Kent 405-7 v Somerset 202
Old Trafford: Lancashire 512 v Surrey 123-5
Wantage Road: Northants 32-2 v Essex 263
Edgbaston: Warwicks 272-4dec v Hampshire 4-0
Headingley: Yorkshire 183 v Gloucestershire 190 and 204-6
DIVISION TWO
Derby: Derbyshire 356-2 v Leicestershire 249
Trent Bridge: Notts 662-5dec v Durham 53-2
Hove: Sussex 38-1 v Glamorgan 533-9dec
New Road: Worcs 225 v Middlesex 146-2
Kent will fight another year in Division One after collecting all eight bonus points available at Canterbury. They bowled out Somerset for 202 before powering to 405 for seven, with an opening stand of 176 between Zak Crawley and Tawanda Muyeye and a half-century from Ollie Robinson in his final game before he moves to Durham.
Kent's position was confirmed when Warwickshire declared against Hampshire at Edgbaston. At the lunch interval on what Kent had declared "Stevo day" the retiring Darren Stevens did a lap of honour shaking hands with the crowd, and Kent announced they had retired the No 3 shirt in his honour.
Kent's survival means a shootout between Warwickshire and Yorkshire to join Gloucestershire in Division Two. Just 32 overs were possible at Edgbaston, on a day when the players played push me‑pull me with the weather, but Rob Yates did grab a hundred in what has been a frustrating year.
Yorkshire stumbled badly at Headingley, first being bowled out for 183, as Zafar Gohar took five for 40; then allowing Gloucestershire to build a lead of 211.
In the Division Two promotion games, Nottinghamshire are almost assured Division One status after scoring 662 for five declared against Durham, with centuries for Lyndon James and Steven Mullaney. Middlesex were thwarted by the weather in their match against Worcestershire at New Road, but there was time for Pieter Malan to hit a half‑century. Centuries for Shubman Gill and Chris Cooke put Glamorgan in a powerful position against Sussex at 533 for nine declared.
The England and Wales Cricket Board confirmed that Essex would not be docked any points for an unfit pitch following their match against Lancashire at Chelmsford last week. The match ended in just over four sessions, with 26 wickets falling on the first day. The match referee Wayne Noon adjudged it "poor"; the ECB then had to judgewhether there should be a points deduction based on whether – with the information available – Essex had actively sought to prepared the best quality pitch they could
Lancashire's director of cricket, Glenn Chapple, had called the pitch "completely ridiculous" after Lancashire at one point found themselves six for seven in their second innings just before stumps on day one.
Good morning! A very late change of plan means I'm whizzing to Leeds, just in case Yorkshire implode. Trans-pennine express can't work magic so I'm going to miss the opening overs – fingers crossed for the train wifi. The good news is that a very cold morning has given way to sunshine that feels warm, at least through the window. To recap from last night: Kent are safe, Notts are up bar dotting the Is, which leaves Warwicks and Yorks avoiding the drop; Glamorgan and Middlesex fighting over the promotion cake. Play starts at 10.30am – set the alarm, we've only two days to go.
https://www.theguardian.com/sport/live/2022/sep/28/county-cricket-yorkshire-v-gloucestershire-warwickshire-v-hampshire-live