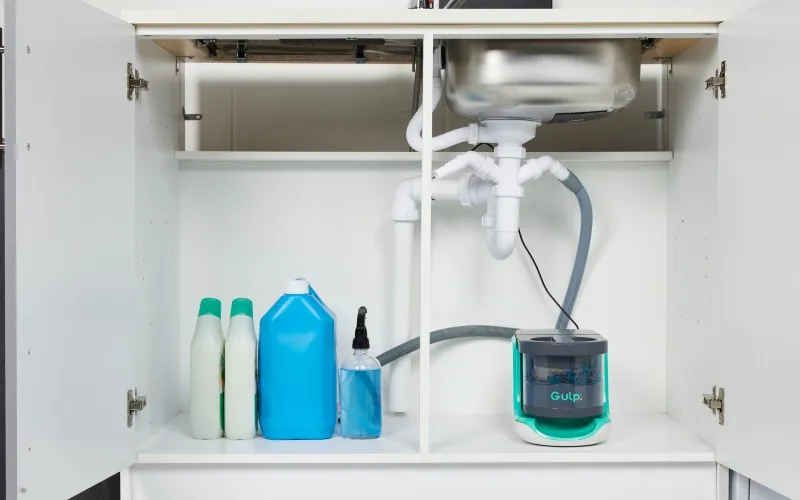 The work of Sir David Attenborough has brought global attention to the crisis of plastics in our oceans.
One entrepreneur looking to tackle the problem at source is Adam Root, CEO and founder of Bristol-based sustainability company Matter.
Root was working as an engineer at product company Dyson when he was moved to start his own business.
"As a keen scuba diver I attended a series of talks organised by conservation groups in Bristol during the summer of 2017 about plastic pollution and the effect it has on our oceans. I left feeling shocked and horrified," he tells BusinessCloud. 
"I started to map out the ways plastic enters our waterways and found that the largest polluter by far is microplastic. I researched what was being done about it, and much to my surprise the answer was: very little.  
"Once microplastic gets into our waterways, it is incredibly difficult to remove." 
Matter is pioneering ​technology solutions for capturing, harvesting ​and recycling microplastics.​ 
Today, 60% of all textiles are made from plastic fibres, which get washed into our waterways via our washing machines and do not break down naturally. And while Sir David has done an incredible job of bringing ocean pollution into global focus, Matter says only 3 in 10 people are aware of the existence of these microfibres from laundry and most don't understand its impact.
"They damage the environment and end up in our food chain, with detrimental effects," says Root. "In the UK alone there are 24 million homes, each producing on average a gram of microplastic every single wash. 
"That works out to approximately 14-16 tonnes a day of plastic going down the drain and into our ocean." 
Research suggests that human exposure to microplastics could lead to oxidative stress, DNA damage and inflammation, among other health problems.
Matter has developer Gulp, a sustainable, long-lasting washing machine filter that catches up to 90% of all microfibres from every laundry cycle. 
The company says Gulp can be installed 'fuss-free', with no changes to detergents and no new filters to buy. A Kickstarter campaign launched this month has raised £111,000, with 12 days still to run at the time of writing.
Founded in 2018, Matter now has 19 employees and operates out of a warehouse in Bristol with an open-plan office and R&D facility. It has raised a total of £3.5m in seed and pre-Series A funding from Sky Ocean Ventures, Geneco, Katapult Ocean, British Design Fund, Elemental Excelerator and Builders Vision. 
"As well as producing a product for existing washing machines, we are also engaged with multinational domestic appliance manufacturers to integrate the technology into washing machines to meet legislative requirements in France from 2025 and being developed internationally," continues Root.
"Matter was set up following Cradle to Cradle principles which means the circular economy is at the core of everything we do. By having a closed loop vision, we have implemented a solution to solving the microplastics pollution problem and putting the material back to work. 
"By looking at domestic consumer solutions, working with commercial and industrial partners, pushing for legislation, driving awareness and education, and researching solutions for the re-use of microplastics we have been able to put in place a structure that together will make a colossal difference."
Matter is currently raising £10m Series A investment to commercialise its domestic product offering.
"What's very important to us is scale. We have set out to raise awareness and provide solutions, but it is critical that these solutions are scalable," says Root. 
"We are entering an exciting time for the company. As soon as next year we will be able to see our solutions working in people's homes and across industry. As we begin to scale up, it  allows us to continue to innovate, to continue to push the microplastic agenda, and continue to provide solutions that truly matter."
EnviroTech 50 – UK's most innovative green technology creators for 2022
https://businesscloud.co.uk/news/scuba-divers-horror-at-ocean-plastics-sparked-envirotech-business/