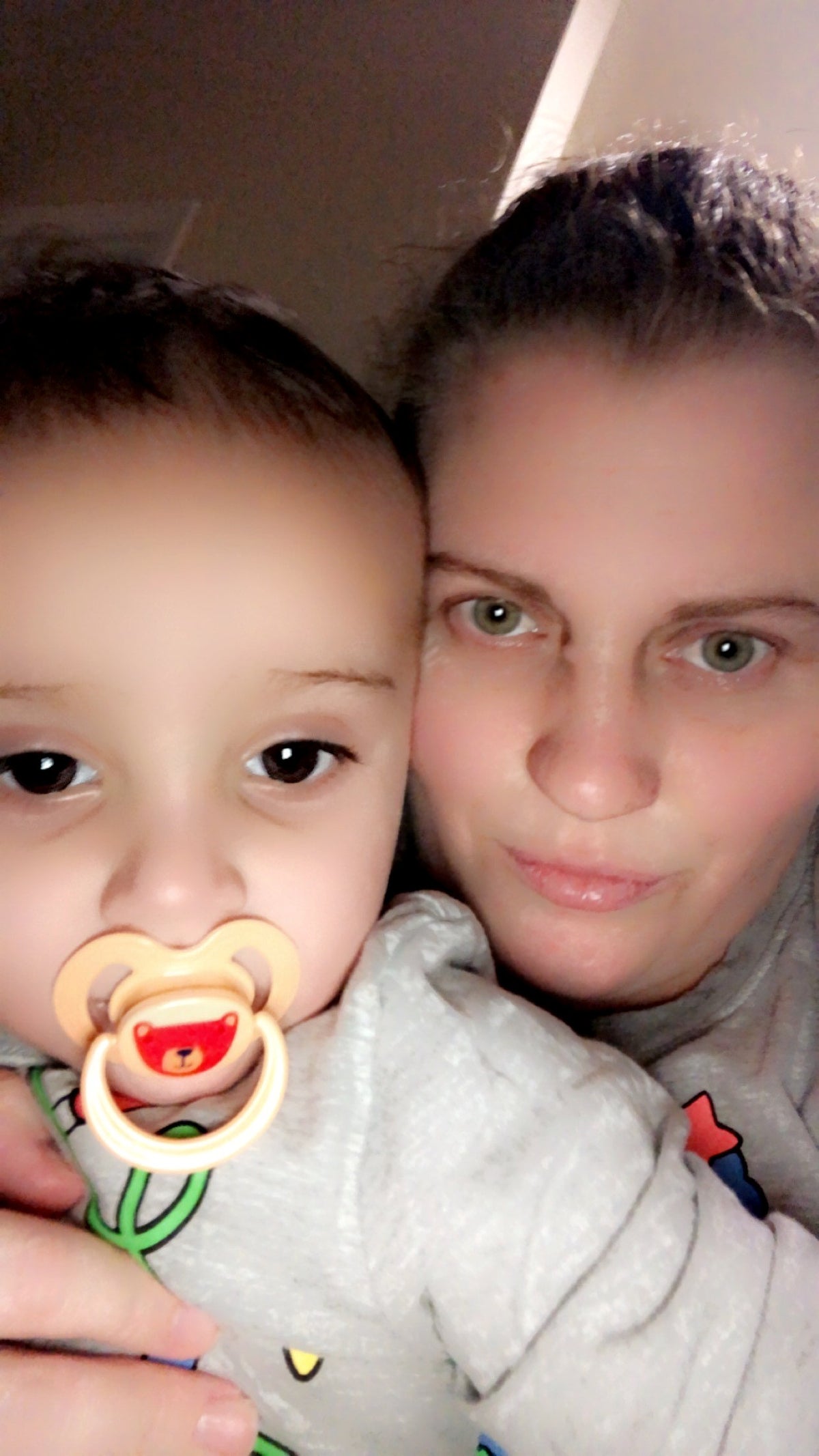 A mother says her three children are struggling to breathe because their apartment is covered in mold.
Aisha Hussain has lived in her apartment for more than a year with no improvement in the thick black growths on the walls, which she believes are the cause of the health problems her family has faced.
Her oldest son, Justin, 16, has asthma, is prescribed steroids and uses an asthma mask to help him breathe.
She claims 13-year-old Shay had to be hospitalized to have his nose unblocked. And the youngest son, Shahroz, who is two years old, suffers from sinus infections and has to sleep in his mother's bed because he is covered in mold, she adds.
Mold appeared on the walls of a flat in Harlesden, Londonin November 2021 in their living room and her children's bedroom walls.
The mother-of-three tried using a mold remover and contacted her landlord, who manages the property, but says it is "slowly giving up".
Ms Hussain says she was admitted to Northwick Park Hospital on 18 November 2022 with breathing problems and heart palpitations.
The 31-year-old says she was kept overnight for observation, given anti-stress pills and kept on a drip to keep her hydrated.
Ms Hussain will leave the property in April happy advised her not to renew the lease, but the family of three currently has nowhere to go, she says.
"It's so stressful," she said. "My health itself is very bad because of the stress I'm going through.
"I got my kids a few Christmas presents and some of them are already moldy.
"It's been a year since I fought this month. The eldest son got worse, the doctors put him on a stronger pump.
"My bed is full of mold so I have to sleep on the couch. My current lease expires in April and the council does not want me to renew my lease.
"I have an emergency claim, but still nothing is being done. I'm starting all over again looking for a new property – it's stressful.'
She says she "doesn't know what else to do" and has set up a GoFundMe page to help with the cost of clothing and items that have had to be thrown away and replaced. You can donate here.
A Brent A Council spokesman said: "Our priority is to find Ms Hussain and her family a safe and secure home. Our housing service has been in regular contact with Ms Hussain, offering her temporary accommodation until a new home can be found.
"The welfare of the family is our main concern. We are continuing legal action against the landlord, working with Ms Hussain to find a property that suits her family's needs. We would like to reassure her that we are there to support her and her family from becoming homeless."
https://www.independent.co.uk/news/uk/home-news/mould-council-flat-harlsden-council-b2267577.html