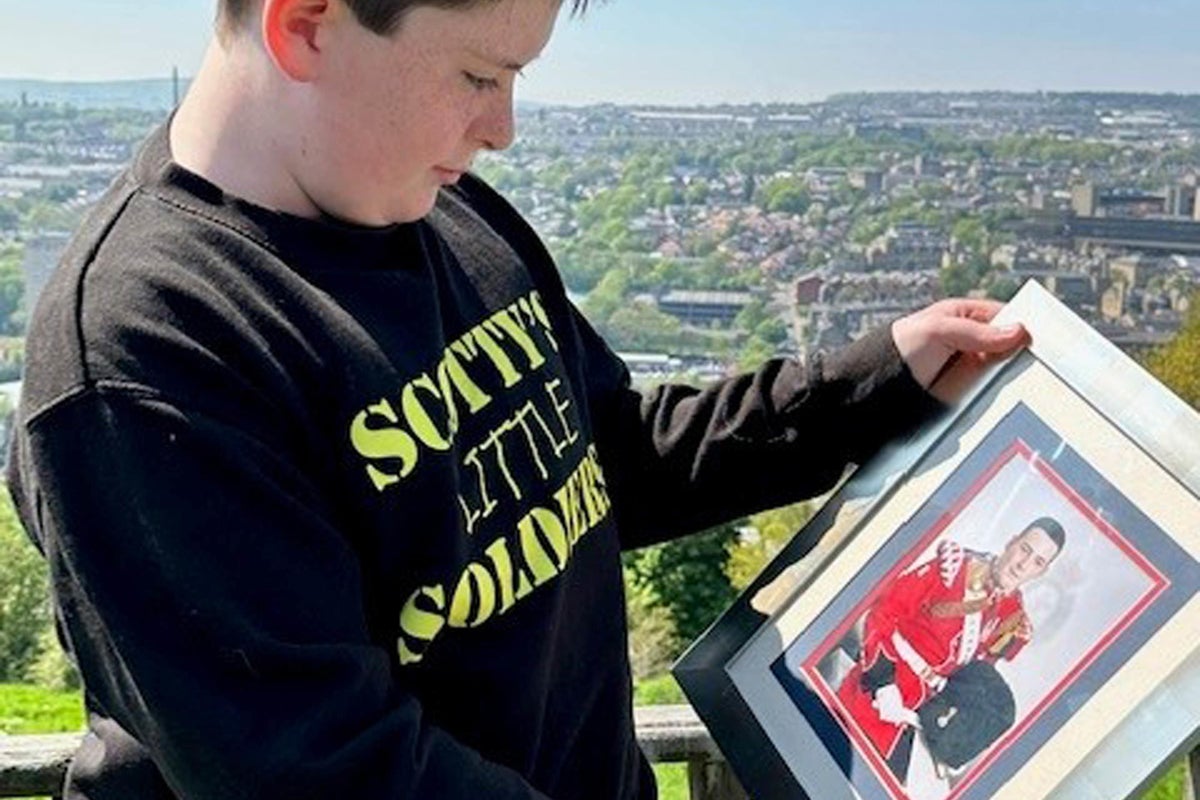 The son of slain soldier Lee Rigby has so far raised £40,000 for the charity to help other fallen children of the forces and "in honor" of his father.
Jack Rigby was two years old when his father Lee25 years old, died as a result of multiple cuts and stab wounds after an attack by extremists Michael Adebalajo and Michael Adebowale to Woolwich, S.E London May 22, 2013
To mark the 10th anniversary, Jack, now 12, took part in Scotty's May Marathon – a challenge in which people run 26.2 miles during May – and has already surpassed his £10,000 target, which involved 'raising £1,000 for every year my dad is gone."
The video thanks those who donated to Jack's fundraiser, his mother RebeccaThe 40-year-old said: "The amount raised so far is absolutely phenomenal and I am so proud of Jack for everything he is doing to raise funds and awareness for Scotty and to do something positive in Lee's name.
"May is a difficult time for us and it's really helping Jack through this difficult time, so thank you."
Jack, who now lives in Halifax, West Yorkshire, is fundraising on behalf of Scotty's Little Soldiers, a tri-service charity which supports him and other children and young people under the age of 25 who are coping with the death of a service parent in the British Armed Forces.
Jack said he wanted to do the charity event because "Scotty makes me proud" and the fundraising will allow them to "continue to help me and hundreds of other kids just like me".
He added: "It helps to know that I'm not alone in my situation and that there are people I can reach out to and talk to when I need them."
The Rigbys used the breaks arranged by Scotty to pass the time and make new memories.
They also attended a number of events, including attending the National Service of Remembrance and Scotty's annual Christmas parties, where Jack spent time with other children in his situation.
He was also offered bereavement support and met the Duke of Sussex at a garden party at Buckingham Palace in 2017.
Urging people to keep sending in their donations, Ms Rigby added in the video: "If you can't donate please share the posts with your friends and let's just raise as much awareness and funds as possible for such a wonderful charity because Scotty really helps.
"They have supported Jack since 2013 and continue to do so. Let's do everything we can to show them how grateful we are and that Lee is not forgotten and that we can do something positive in his name. Thank you."
Rifleman Rigby was off duty when he was killed near the Royal Artillery Barracks.
Adebalajo was sentenced to life in prison while Adebowale was jailed for a minimum of 45 years.
https://www.independent.co.uk/news/uk/lee-rebecca-michael-adebolajo-london-michael-adebowale-b2343114.html