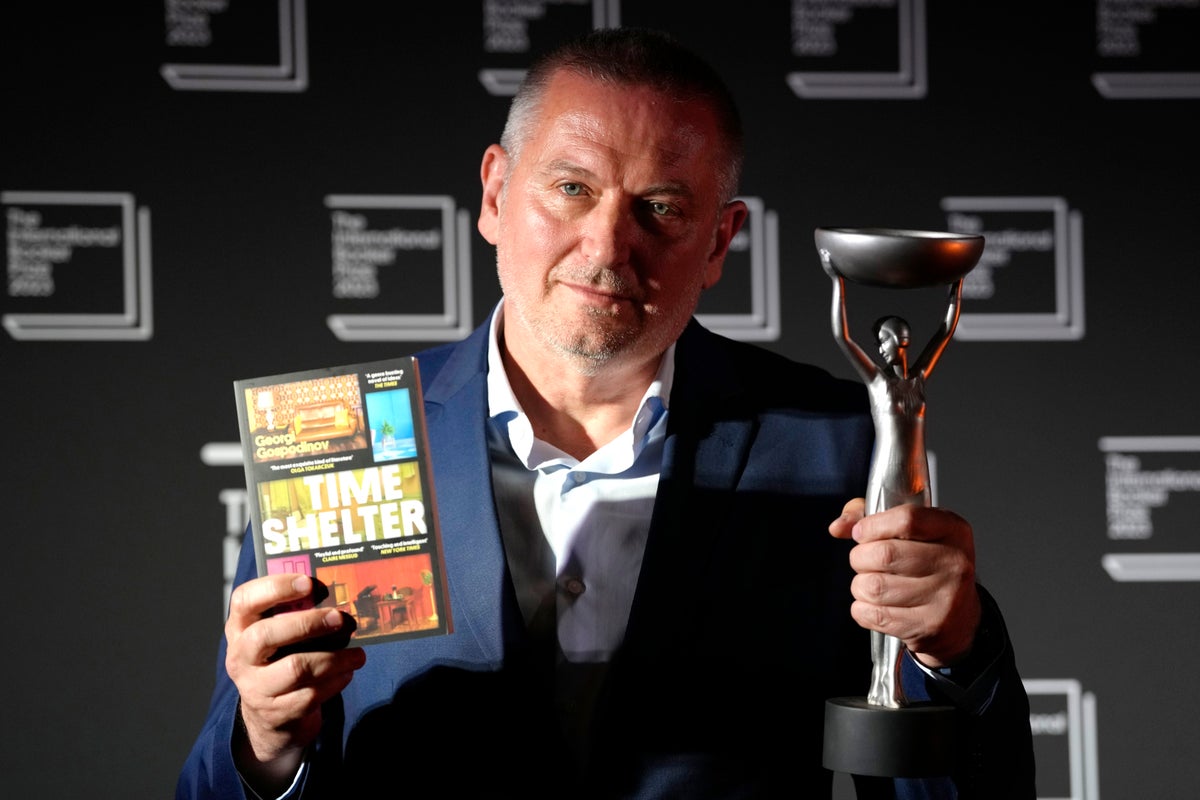 Bulgarian writer Giorgi Gaspadinau and translator Angela Rodel won International Booker Prize on Tuesday for "Time Sheter," a darkly comic novel about the dangerous allure of nostalgia.
The book beat out five other finalists to win the prize, which recognizes fiction from around the world translated into English. The £50,000 ($62,000) prize money is split between the author and the translator.
"Time Shelter" is a clinic that recreates the past, with each floor recreating a different decade. Conceived as a way to help people with dementia unlock their memories, it soon becomes a magnet for people looking to escape the modern world.
French writer Leila Slimani, who headed the jury, said it was a "brilliant novel full of irony and melancholy."
"It's a very profound work that touches on a question of the present, but also a philosophical question: what happens to us when our memories disappear?" she said.
"But it's also a great novel about Europe, a continent that needs a future, where the past is rediscovered and where nostalgia can be poison."
Gospadinov is one of the most translated Bulgarian authors. Refuge of Time also won the Italian European Strega Award for literature in Italian translation.
International Booker Prize awarded annually to a translation of fiction published in Great Britain or Ireland. It is held together with the Booker Prize for English-language fiction, which will be awarded in the fall.
The prize was established to promote the popularity of fiction in other languages ​​- which only accounts for a small proportion of books published in Britain – and to celebrate the underappreciated work of literary translators.
Last year's winners are an Indian writer Gitanjali Shri and American translator Daisy Rockwell for The Sand Tomb.
https://www.independent.co.uk/news/international-booker-prize-ap-leila-slimani-london-booker-prize-b2344470.html