UK & World
Rishi Sunak 'does not give a damn' about climate change, Ed Miliband claims | Politics News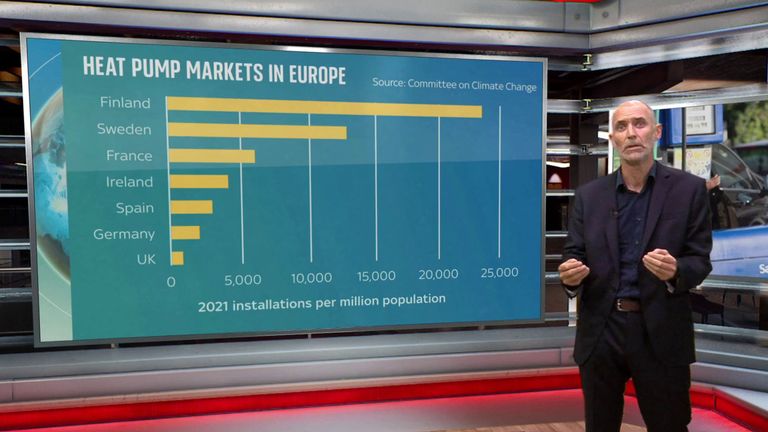 Rishi Sunak "does not give a damn" about climate change, Ed Miliband has claimed, after the prime minister decided to postpone a series of green measures.
The shadow net zero secretary said Mr Sunak saw the drive to cut emissions as an obligation forced on him rather than an economic opportunity.
"We face three crises as a country," Mr Miliband told the online conference of Labour's sister Co-operative Party.
"We face a cost-of-living crisis, we face a long-term economic crisis and we face a climate crisis."
The former Labour leader said Mr Sunak has "got answers to none of these" and "he doesn't give a damn about the climate crisis".
Sunak 'playing politics' on climate?

Earlier this week Mr Sunak pushed back the ban on new petrol and diesel cars, softened the plan to phase out gas boilers by 2035 and scrapped the requirement of energy efficiency upgrades to homes.
Mr Miliband said: "I think Rishi Sunak simply sees the climate crisis as an obligation to be managed, not an opportunity to be seized, and we see it as an opportunity to be seized.
"We've obviously got the obligations, but there are huge opportunities here.
"When you think about the jobs we can generate in home insulation, when you think about the jobs you can generate in wind turbine manufacturing, but we haven't done it as a country."
He said Labour had a "proper industrial strategy to do it" with subsidies for firms to locate in the UK.
Read more:
Sunak's popularity at lowest point ever after net zero announcement
PM considering banning cigarettes for next generation – reports
Zero carbon power 'only route to energy security'
Mr Miliband set out the need for a massive expansion of community renewable energy schemes as part of Labour's plan to end the use of fossil fuels in electricity production.
He said that would save consumers money and end the influence leaders like Russian President Vladimir Putin have on global prices, which feed through to bills.
"The only route to energy security in the modern world is through zero carbon power, homegrown zero carbon power.
"That is the way you get out of these problems.
"Otherwise, you're held hostage by dictators, petrostates and others."