London
Sunak trying to 'control' HS2 costs after they 'tripled', minister says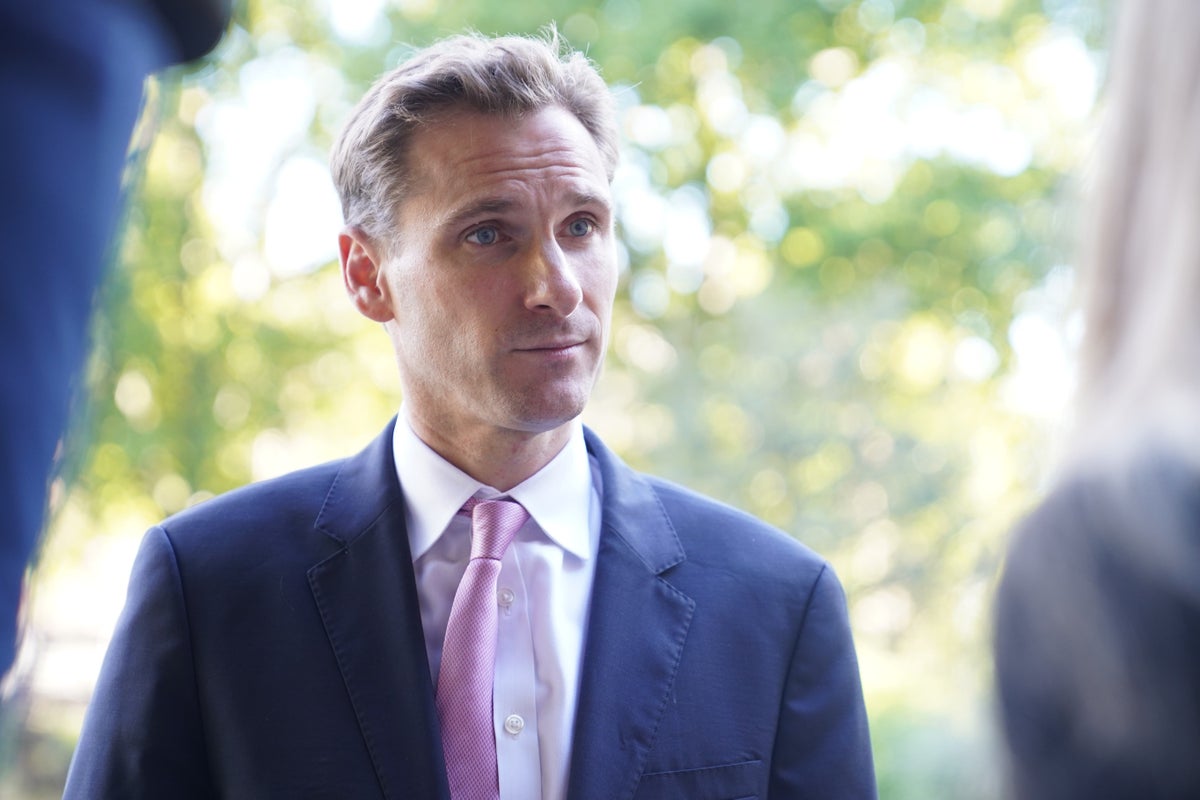 Rishi Sunak is reviewing how the cost of HS2 can be "controlled", a minister has said as he warned the price tag of the rail project has "roughly tripled" since its conception.
Home Office minister Chris Philp insisted on Tuesday that no decision has been made on whether to axe or delay the rail project's northern leg amid widespread criticism.
A growing number of senior Conservatives, as well as leaders in the North, have been warning the Prime Minister against scrapping the Birmingham to Manchester route.
Reports have suggested that Mr Sunak has been warned the price tag may have soared past £100 billion, even though the Government has already scrapped the Leeds leg.
The first estimate in 2010 of the proposed high speed rail link between London and the North was £30 billion, with this raising to up to £36 billion in the following year's prices.
Mr Philp said the Prime Minister and Chancellor Jeremy Hunt are reviewing the project now the costs have "gone up a lot".
"It's roughly tripled I think since it was first conceived," the policing minister told Sky News.
"No decisions have been taken about the remaining stages of HS2 but I do know the Chancellor and the Prime Minister are looking at how the cost can be controlled."
Mr Philp insisted the people of the North are "definitely not" second-class citizens, as Greater Manchester mayor Andy Burnham claims they are being treated.
"The commitment to the Midlands, the North, the levelling up agenda is absolutely undimmed," Mr Philp said.
"What this review is about is making sure the costs are controlled and I think any taxpayer anywhere in the country would want to see that kind of prudence apply."
Mr Sunak did nothing to quell fears on Monday that he is going to further scale back the project, which may now terminate in a west London suburb rather than in Euston, near the centre.
Former Conservative leader William Hague said that HS2 has been "terribly badly managed" and is a "national disgrace".
He told Times Radio: "It should have been cancelled a few years ago when it was clear that the whole thing was out of control."
But now that so much has been built he said there is a "genuine dilemma" over whether it should go ahead "to at least complete and make sense of the parts that we can still do".
But Tory former chancellor George Osborne and ex-Conservative deputy prime minister Lord Heseltine were among the grandees warning that scrapping the Manchester route would be a "gross act of vandalism" which would mean "abandoning" the North and Midlands.
Another ex-chancellor, Lord Hammond, told The Times the project risked becoming a white elephant if it was not finished, while former transport secretary Patrick McLoughlin said that scaling it back would be "completely wrong".
A spokesman for Transport Secretary Mark Harper said claims he is unhappy about a possible scaling back are "completely untrue".
Mr Sunak may now put back announcing a decision until the autumn statement in November.
Some have been concerned that details coming this week would cast a shadow over the Conservative's party conference which starts on Sunday in Manchester.
There have been indications he could announce a string of regional transport improvements in an effort to limit the political fallout, including bringing forward Northern Powerhouse Rail between Manchester and Leeds.
Downing Street said there is precedent to delaying aspects of the high-speed rail scheme because of "affordability pressures", pointing towards high inflation.
Mr Burnham demanded Mr Sunak does not curtail the project and argued it would be a "decision of epic proportions for our part of the world".
The new US owners of Birmingham City football club joined a chorus of political and business criticism, warning that limiting HS2 would damage confidence in Government promises to deliver long-term plans.
The club's chairman Tom Wagner wrote to the Prime Minister to warn that the move would hurt Birmingham's economy and result in a "loss of investor trust", according to the Financial Times.
In October, the Government's assessment of the cost for the Manchester leg was up to £71 billion.
Ministers said in June that £22.5 billion had been spent so far on the first leg to Birmingham, while around £2.3 billion had been spent on subsequent legs, with expenditure going towards labour as well as land.
All those figures were based on 2019 prices, so will have soared thanks to inflation alone, as the costs of materials and wages rose.
https://www.independent.co.uk/news/uk/chris-philp-hs2-manchester-north-prime-minister-b2418585.html